PGCert: Antiquities Trafficking & Art Crime

It was so successful that we're running it again in 2017/2018. Apply now!
This programme delves into the seed grey market for looted and stolen cultural objects. By combining cutting edge research from the fields of criminology, archaeology, art history, heritage studies, and law, via discussion of compelling case studies, this course will allow you to explore the criminal networks that function in the area of art crime and what can be done to protect our past and our culture for the future.
We are looking forward to going beyond the traditional confines of the classroom to deliver a suit of courses that are both interesting and relevant to students and professionals in a number of art and antiquities related fields.
The courses will be convened by Donna Yates. For more information and to enroll, visit the course page on the University of Glasgow website. Also, please see these FAQs.
Programme structure
The PGCert is divided into three courses and takes 12 months of part-time study (1.5 hours lecture, .5 hours seminar each week):
1. Antiquities Trafficking (20 credits; 11 sessions); scheduled for Sep–Nov 2017 (Autumn)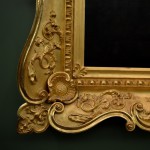 The looting of archaeological sites and the transnational illicit trafficking of cultural property is closely tied to such pressing issues as conflict, post conflict, globalisation, development, social justice, politics, and identity . Criminologically, antiquities trafficking is associated with transnational criminal networks, organised crime, white collar crime, and crimes of the powerful. Structured around the three basic links on the antiquities trafficking chain (source, transit, and market) this module steps beyond the simple narrative of antiquities protection and return, and delves into these pertinent issues combining archaeological and criminological methods and theories to come to a better understanding of this illicit trade.
2. Art Crime (20 credits; 11 sessions); scheduled for Jan–Mar 2018 (Spring)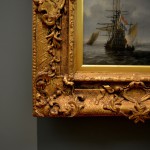 Because art is treasured it attracts a host of criminal activity. Beyond the fictionalised art heists made famous in film and literature, the monetary and social value of art inspires many types of Art Crime. In this module students will learn the difference between the fictional ideal of art crime and the gritty reality. We will explore four types of art crime: theft/heists, financial art crime, fakes and forgeries, and political art crimes. Students will learn the financial motivations for such crimes, what factors make them possible, how they relate to other types of crime (e.g. organised crime, white collar crime, financial crime), and how art crime is prevented.
3. Repatriation, Recovery, Return (20 credits; 11 sessions); scheduled for May–Jul 2018 (Summer)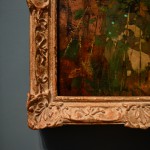 Museums, collectors, and any entity housing a collection of cultural objects must contend with the sins of the past. Changes in societal morals and legislation mandate the return of cultural objects acquired through colonialism, forced sale, looting, theft, and other ethically dubious situations. However, return is rarely straightforward; the process challenges the fundamental role of museums as the repository for the cultural outputs of humanity. In this course students will learn the main arguments for and against the repatriation of cultural property to countries of origin, Indigenous groups, or heirs. These arguments will be approached from a legal, a financial, a social, and a moral perspective. In particular, the course will focus on the issues involved in the restitution of Holocaust art to heirs, the return of Native American human remains to descendants, and repatriation of controversial looted antiquities, such as the Elgin Marbles, to their countries of origin.
Note that students who do not wish to earn the full PGCert are welcome to enroll in one or two courses.
The courses will be taught entirely online, with both lecture and seminar elements. The lectures will be prw-recorded for students to watch when convenient. The seminars will be group online discussion sessions scheduled for two convenient times during the week. Seminar attendance is optional but encouraged. The goal is maximum flexibility with regard to time zone and other obligations.
Students will complete a case study presentation, a "digital artefact", and an essay of up to 4,500 words for each course. Beyond virtual classroom discussion, the instructor will have weekly virtual office hours for further student guidance.
Cost
Tuition/Fees for these courses are £1111 per 20 credit course or £3333 for the full PGCert.
The cost is the same for both UK/EU and international students.
Credits and Accreditation
These courses are full, masters-level courses given in, through, and by the University of Glasgow. They are fully accredited. Some students taking the courses will be on-site University of Glasgow masters students.
For current students at other Universities, we are happy to endorse the transfer of these credits back to home institutions. You are encouraged to get in touch with the course coordinator as soon as you know what paperwork is needed.
Requirements
You should have a 2.1 honours degree or equivalent (e.g. 3.0 GPA) in archaeology, criminology, art history, museum studies, sociology, anthropology, law, politics or fine art, however we accept applications from students from all disciplines as well as security and museum practitioners and professionals.
If you are unsure about your background, you can email the programme convener to discuss.
Further Study at Glasgow
[Note: this pathway only works for UK/EU citizens or those with right to remain in the UK]: This Post Graduate Certificate counts for 1/3 of a masters degree from the University of Glasgow. Students wishing to continue their studies in this area as on-site students are encouraged to do so. For example, students interested in completing a full MSc in Criminology & Criminal Justice will be required to take three more courses (in addition to the PGCert courses) and write a dissertation. These courses count towards University of Glasgow masters degrees in Art History, Archaeology, and Museum Studies as well. Students interested in continuing on to a full masters degree in one of these subjects should speak with the course coordinator.
If you are not a UK/EU citizen, you can still continue on to a full master's degree at Glasgow, you are just required to take a full course load. We're working on ways to make this work.
Note: some students with the proper qualifications have continued on to PhD research at the University of Glasgow following this PGCert.