Fourth-century BC sculptural group of two griffins attacking a fallen doe
Looters discovered this sculptural group, in pieces, in a tomb near Ascoli Satriano, in Foggia, between 1976 and 1978 and sold it to dealer Giacomo Medici, who sold it to dealers Robin Symes and Christos Michaelides (partners). Symes and Michaelides then sold it to collector Maurice Tempelsman, who later sold it to the Getty Museum (acc. no. 85.AA.106), using Robin Symes as an agent.
The Italian state repatriated the sculptural group from the Getty Museum in 2007 and the antiquity was published in the 'Nostoi' catalogue (Godart, De Caro and Gavrili 2008: 160, no. 62) as coming 'From an illicit excavation carried out in 1976 and 1978 in a tomb at Ascoli Satriano (Foggia)'.
The sculptural group is now on permanent display in the local museum of Ascoli Satriano.
These three Polaroid images present the object in pieces. They were discovered in the confiscated Medici archive.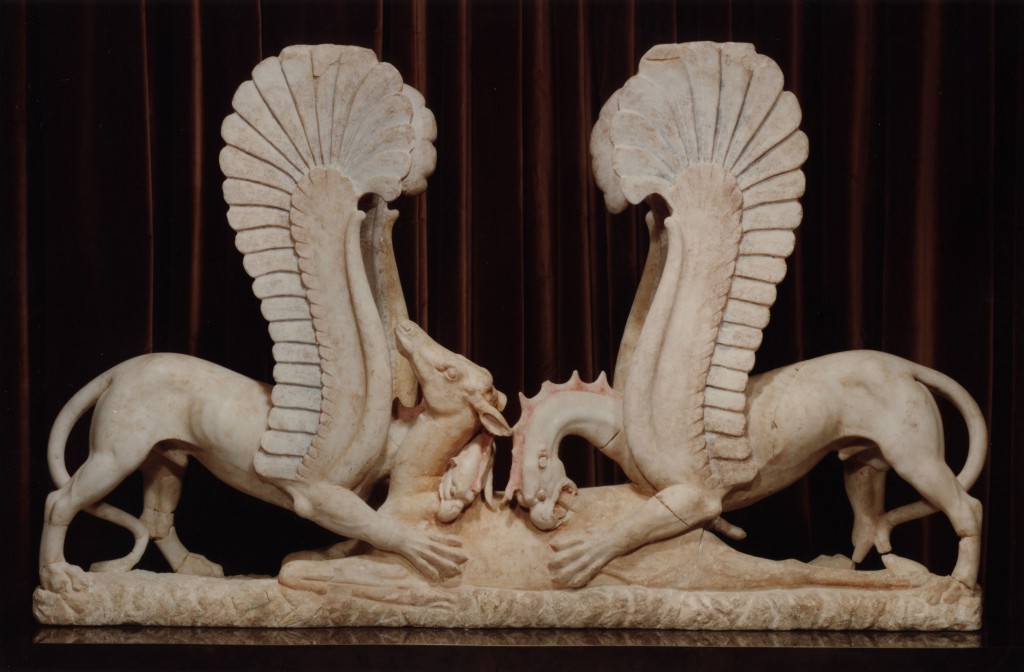 This professional image was discovered in the confiscated Symes-Michaelides archive.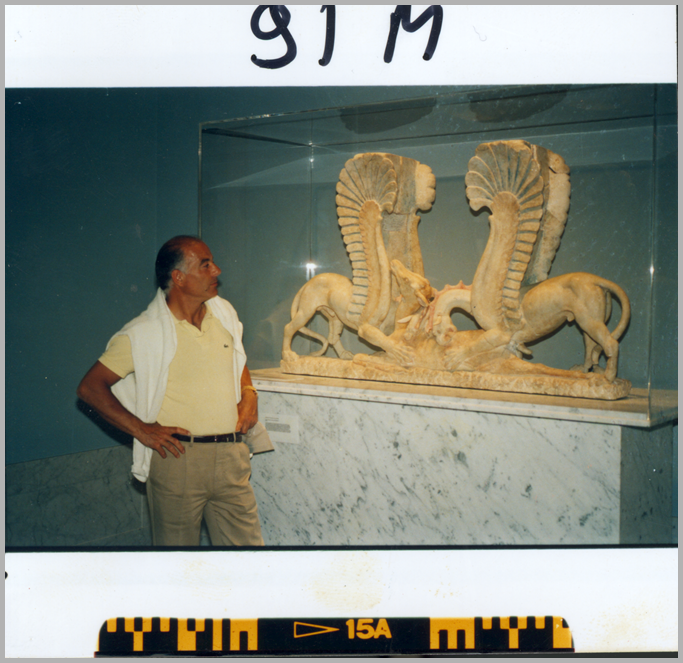 This image showing Medici posing next to the sculptural group while it was on display at the J Paul Getty Museum was published by journalist Fabio Isman in the June 2010 issue of the Art Newspaper.