Várez Fisa Collection
Last Modified:

20 Aug 2012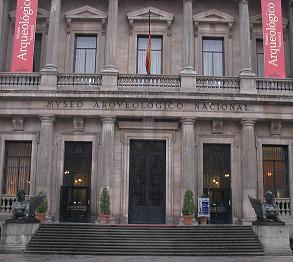 Collection of José Luis Várez Fisa donated to the National Archaeological Museum of Spain in 1999.
In 1999, the National Archaeological Museum of Spain in Madrid bought 181 ancient artefacts from collector José Luis Várez Fisa for a reported $12 million USD (Isman 2010). Many of the artefacts, which are from the cultures of ancient Egypt, Italy, Greece and Spain, were placed on exhibition in 2003. In 2006 Italian researchers recognized twenty-two pieces in the catalogue of the exhibition, which appeared in photographs that were seized during raids on the premises of Italian dealers Giacomo Medici and Gianfranco Becchina. There was no evidence to suggest that Várez Fisa had dealt with either Medici or Becchina directly. He had purchased some of the artefacts in question at Sotheby's New York, and others from US dealer Jerome Eisenberg. Eisenberg, in turn, has stated that he bought most of the artefacts at auction in London (Eisenberg 2010).
References
Isman, Fabio (2010), 'Looted from Italy and now in a major Spanish museum?', Art Newspaper, 13 July. http://www.theartnewspaper.com/articles/Looted%20from%20Italy%20and%20now%20in%20a%20major%20Spanish%20museum?/21261, accessed 17 July 2012.
Eisenberg, Jerome (2010), Comment, in Isman (2010).