Incirlik smuggling network, Turkey (1998)
Last Modified:

28 Aug 2015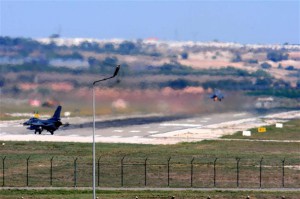 In 1997, a smuggling ring based in Incirlik Air Base supplying Turkish artefacts to the United States was broken up.
In October 1997, US Customs became aware of a network smuggling artefacts out of Turkey (Colker 2000; US Customs Service 2000). A joint investigation between US Customs and Turkish police discovered that one Sezai Portakalci, who was employed at Incirlik Air Base (just outside Adana, southern Turkey), was receiving artefacts artefacts from sites he had paid to have looted in Turkey. Portakalci was selling the artifacts on to collectors and dealers, including Joel Malter of Malter Galleries in Encino, California. In June 1998, Portakalci was arrested, along with four other men, including a reservist US Air Force major who was stationed at Incirlik. In the United States, Malter pled guilty to conspiracy in February 2000 (Colker 2000). It is not known what happened to Portakalci and his associates.
References
Colker, David (2000), 'Dealer Pleads Guilty to Selling Stolen Relics', Los Angeles Times, 6 March. Available at: http://articles.latimes.com/2000/mar/06/local/me-5999 accessed 19 July 2012.
US Customs Service (2000), 'US Customs Agents Intercept Smuggled Artifacts and Antiquities from Turkey', press release, 25 February (Department of the Treasury). Available at: http://eca.state.gov/icpp/turkey.html accessed 19 May 2000.