Brodie and Yates attending Art, Crime and Criminals workshop, London, 21 June
13 Jun 2016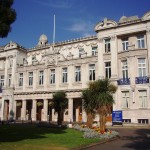 Funded by the Arts and Humanities Research Council and held at Queen Mary University.
Neil Brodie and Donna Yates will be attending this workshop which focused on themes related to art theft and vandalism as part of a network which will bring together diverse experts in this field. Dr Brodie will be speaking on "Where are the principle markets based?", in other words, the locations of the markets for stolen art and antiquities.
The event is has been organised by Dr Saskia Hufnagel and Prof Duncan Chappell. It is free but space is limited. Tickets available here.