Brodie to deliver keynote at public conference on 'Archaeological Looting' in Chicago
22 Feb 2015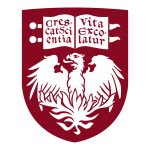 Neil Brodie will be delivering the keynote lecture at a conference entitled Archaeological Looting: Realities and Possibilities for New Policy Approaches to be held at the University of Chicago. Dr. Brodie will be speaking on Cultural Property Protection Policy Failure in Syria.
The conference will be held on Friday, February 27 and Saturday, February 28 at the Regenstein Library, Room 122, 1100 East 57th Street, Chicago, Illinois 60637.
The Conference is free and open to the public but an RSVP is requested.
For a complete line up and to RSVP please visit the conference website.