Donna Yates elected as a Fellow of the Royal Society of Arts
16 Aug 2016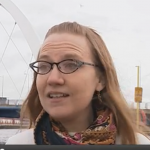 Congradulations Donna!
Founded in 1754, the RSA is "an enlightenment organisation committed to finding innovative practical solutions to today's social challenges".
"The RSA Fellowship is an international community of achievers and influencers from a wide array of backgrounds and professions" who have "demonstrated a high level of achievement related to the arts". Yates was invited to the Fellowship based on her research and outreach in the area of antiquities trafficking research.
More information about the Royal Society of Arts can be found here: https://www.thersa.org/