Donna Yates to appear on Newshour Extra panel, live taping in Edinburgh on 25 August.
24 Aug 2016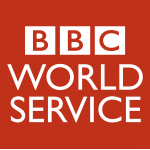 Her fellow panalists include Dr Maamoun Abdulkarim, Director General of Antiquities and Museums in Syria and Juliana Forero, external advisor for WHITRAP – World Heritage Institute of Training and Research for the Asia and the Pacific region, under the auspices of UNESCO.
The panel will consider whether preserving cultural heritage is always a good thing. Does an exploration of the past always bring unity, or is there a danger that preserving history can fuel divisions?
Tickets to the live taping of the panel (18:00–20:00 25 August) are available here: http://www.bbc.co.uk/showsandtours/shows/date/edfest16_newshour
The show will be broadcast on the BBCWorld Service at 9am GMT and will be available for listening here: http://www.bbc.co.uk/programmes/p02dbd4m