Neil Brodie speaking in Cyprus at Conference on Council of Europe Convention on Offences relating to Cultural Property, 24–26 October
18 Oct 2019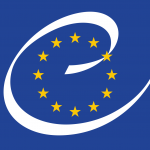 Dr Brodie will be presenting the results of the recently-completed EU Study on trafficking of cultural goods in Europe.
More details are available here: https://www.coe.int/en/web/culture-and-heritage/act-for-heritage-
The event is being organised by the Commissioner for Volunteerism and Non-Governmental Organisations of the Republic of Cyprus, in co-operation with the Ministry of Foreign Affairs of Cyprus, the Council of Europe and the European Union. The purpose of this conference is to promote the "Nicosia Convention": The Council of Europe Convention on Offences relating to Cultural Property, and to prepare for further action on this issue and the event will be opened by the President of the Republic of Cyprus.