Prof Mackenzie speaking at Hong Kong Art Crime Conference, 22 October
25 Aug 2016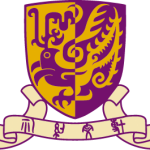 Hong Kong's first international art crime conference, Simon Mackenzie will be speaking at "Art, Antiquities, Heritage and Wildlife Crime in Southeast Asia".
The event, which takes place in the Faculty of Law at the Chinese University of Hong Kong will feature panels of distinguished speakers from law enforcement, legal practice and academia will discuss issues in art crime including looting, smuggling, forgery and the trade in ivory.
More information is available on the conference website.