The American Society of Criminology
03 Oct 2012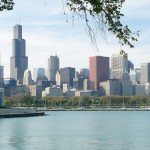 Simon Mackenzie, Neil Brodie, and Jessica Dietzler will all be presenting papers at the ASC conference in November.
In the session Trafficking in Art and Antiquities, which takes place on the morning of Saturday 17 November, Simon and Jessica will present a paper titled Global Criminal Markets and Global Criminal Policy Knots: Trafficking Antiquities in Socio-Political Context, while Neil talks in the same session about Looted Antiquities at the Getty Museum in Criminological Perspective, which he presents with project Friend Blythe Bowman Proulx. Another Trafficking Culture Friend, Morag Kersel, will also speak in the same session; her paper is titled Manufactured, Manipulated and Modified? Evidence and the Antiquities Market.
The ASC conference takes place from 14 to 17 November, and is hosted by the Palmer House Hilton in Chicago, USA. Many other academics from The Scottish Centre for Crime and Justice Research, where Trafficking Culture is based, will also be in attendance at the conference and talking about their own diverse strands of criminological research.
While visiting Chicago, the team will also be giving a guest lecture at DePaul University, details to follow.