The Trade in Illicit Antiquities—Iraq a case study
15 Aug 2012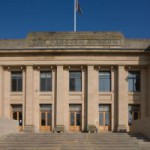 On Tuesday the 21st of August there is an opportunity to see Dr Neil Brodie give a lecture about the illicit trade in antiquities from Iraq.
He will be lecturing at the Great North Museum: Hancock, in Newcastle upon Tyne. Neil's talk is part of a series of lectures that run alongside the exhibition Catastrophe! The Looting and Destruction of Iraq, which is currently on exhibition at the museum. The exhibition and the lecture series focus on the current threats to Iraq's cultural heritage in light of events during and after the 2003 invasion by coalition forces. It also exhibits Sumerian, Assyrian, and Babylonian artefacts from the Great North Museum: Hancock's own collection.
No booking is required, the lecture begins at 6pm.