Trafficking Culture Speaking at DePaul University, Chicago, 16 Nov.
06 Nov 2015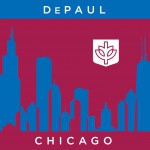 Simon Mackenzie, Neil Brodie, and Donna Yates will be speaking at the DePaul University Arts Law Colloquium, hosted by the Center for Art, Museum & Cultural Heritage Law and the Center for Intellectual Property Law & Information Technology.
Their talk, entitled Organized and White-Collar Crime in Trafficking Networks, will explore the illicit market in cultural objects from end to end: beginning with a case study of organized criminal activity in a source country and following the chain of supply through transit portals and into the market.
The event will be held on Monday, 16 Nov. in Room 905 of the Lewis Center from 4–5 pm. The event is free but you must register in advance here.
More information and a full abstract is available here.