Tsirogiannis teaching at ARCA Summer School, 13–20 July
13 Jun 2016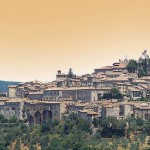 His course is titled: Unravelling the Hidden Market of Illicit Antiquities: Lessons from Greece and Italy, and takes place in Amelia, Italy.
This course deals with the trafficking of antiquities internationally,
focusing on the last 50 years, and especially the developments in the
illicit trade since 2005, using case studies throughout. We will start
with a historical introduction, then we will survey the leading dealers of
the international market. The central sessions of the course will consider
the roles of auction houses, museums and galleries. Focusing on Greece,
Italy, the UK and the USA, we will discuss the level of proof needed for a
successful claim and repatriation, before we examine various strategies
proposed for regulating the market in the future. Lectures will be
combined with interactive discussion sessions.
More about ARCA's Postgraduate Certificate Programme in Art Crime and Cultural Heritage Protection is available on the ARCA website.