Two fully-funded PhD Positions on the PRICELESS Project studying Financial Crime and the Valuation of Unique Goods
06 Jul 2023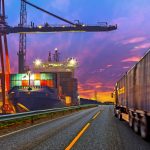 The NWO-funded PRICELESS project is seeking two researchers to complete fully-funded PhDs at Maastricht University in the Netherlands
The first PhD is in the field of criminology and will focus on value manipulation in markets for ultra high-value watches. It will be supervised by Trafficking Culture's Donna Yates and Professor Rachel Pownall. The call for applicants is available here: https://www.academictransfer.com/en/329986/phd-candidate-financial-crime-and-the-valuation-of-unique-goods-priceless/
The second PhD is in the field of anthropology and will focus on the valuation of artworks including NFTs. It will be supervised by Dr Christoph Rausch and Prof Olav Velthuis. The call for applicants is available here: https://www.academictransfer.com/en/329985/phd-candidate-financial-crime-and-the-valuation-of-unique-goods-priceless/
These are truly open calls with no internal candidates identified. Donna Yates and Christoph Rausch are happy to answer any questions you might have about these positions.
Some key points:
Dutch is not required for either of these positions. The Criminology PhD *must* be produced in English. The Anthropology PhD can be produced in English or Dutch.
PhD positions are full, real jobs in the Netherlands and the two applicants selected will become employees of Maastricht University with full employee rights, pension payments, vacations, etc.
Applicants should have completed a master's degree by the projected start date of the positions (Jan 2024).
We will support visas for these positions.