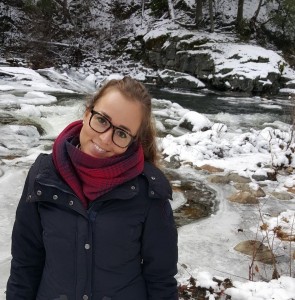 Emiline Smith is a PhD student in the College of Social Sciences at the University of Glasgow.
Emiline will explore the structure and nature of the trade in cultural property in and out of transit nations, especially free ports. This much-needed analysis of policy and governance regarding the cultural property trade in transit ports such as Hong Kong from a socio-criminological perspective will clarify the role of transit cities within the cultural property trade, and the circumstances that facilitate this role. The aim of her research is to uncover original data upon which new policy and legislation development can be based.
Emiline received her BA Hon. in Liberal Arts & Sciences from the Roosevelt Academy in Middelburg, the Netherlands. She majored in art history, history and linguistics. An internship for the Association of National Committees of the Blue Shield triggered her interest in the cultural property trade. She subsequently obtained her MA degree from University College London in Public Archaeology, focusing on cultural property law and the illicit antiquities trade. She complemented her studies with a summer course at the Tulane-Siena Institute for International Law, Cultural Heritage & the Arts and an internship for the Ministry of Culture and Fine Arts in Cambodia, Phnom Penh. Her MA dissertation focused on how source countries could maximize the effectiveness of their legislation to protect their nation's cultural patrimony more effectively. Emiline has recently completed an internship at the United Nations Office of Drugs and Crime in Vienna, which further benefited her PhD research. Emiline is the lead researcher for the project Cultural Property in Transit: A Case Study of Hong Kong. She is currently based at Victoria University of Wellington.