Antiquities Trafficking & Art Crime free online course starts 6 June
18 May 2016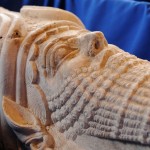 Featuring members of Trafficking Culture.
After a successful first fun, the free and entry level Antiquities Trafficking and Art Crime course is back. The three week, move at at your own pace course starts on 6 June and those who sign up will have access to the material for a number of months afterwards.
Videos feature Donna Yates, Simon Mackenzie, Christos Tsirogiannis, and Tess Davis.
Sign up here: https://www.futurelearn.com/courses/art-crime