Online courses: Antiquities Trafficking and Art Crime
31 Jan 2016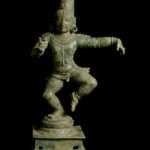 We are pleased to announce that we have developed a free online course on Antiquities Trafficking and Art Crime.
The free course allows you to move at your own pace while you explore the important issues involved in this research area and discuss the topic with us and other students. Enroll here.
Members of our group will also be offering an online masters-level postgraduate certification courses begin in Sep 2016; more information can be found on this page or by contacting Donna Yates.