U
This Encyclopedia constitutes a preliminary source of case studies that reveal aspects of the transnational illicit trade in cultural objects.
Each entry synthesizes information taken from what are considered to be reliable sources, and presents a bibliography of primary publications to facilitate further research. We endeavour to prepare texts that are factually accurate and objective accounts, and the texts are not indicative of an author's personal opinion.
The Encyclopedia is a work in progress, and new entries will be added (and current entries updated as appropriate) as time permits. The authors endeavour to attribute any images that are used, but we should be contacted by the owners of unattributed images.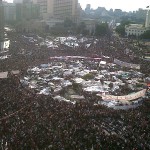 Egypt 2011
Egypt's rich archaeological heritage has always struggled with the impact of the 'illicit antiquities trade and illicit excavation' (Shyllon 2011: 136). The uprisings of 2011 exacerbated this problem.
Ubina Hoard
Discovery of Viking-age silver, looted from a site in northern Estonia, in a German auction house, and their subsequent return, led to the first ever instance of a successful prosecution against looting and trafficking of cultural objects in Estonia.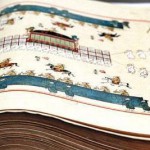 Uigwe
The Uigwe are several thousand historic Korean books which were removed from Korea by the French and then the Japanese during times of occupation and have been subject to successful return requests.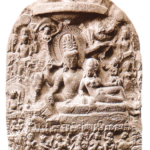 Uma Maheshwar from Nepal
A 12th century Hindu sculpture stolen from Nepal in 1982 and returned from a Berlin museum in 2000.